Steampunk in the Czech Republic and Russia
Steampunk is truely a global phenomenon.Right now it seems to be somewhat concentrated in the US, Canada and Europe west of the Oder River. It happens relatively in infrequently that one finds sites or meets steampunks fro, other places.
All the more delighted am I today to bring a number of central (formerly eastern) European sites to your attention, from the Czech Republic, and another one, truely from the east, from Russia:
Czech Steampunk by Příbehy Impéria
Steampunker.ru – Russian Steampunk
No, I am absolutely unable to tell you what is being said/narrated/discussed on the respective sites, I neither read nor speak Czech or Russian. I am also only vaguely familiar with the Cyrilic Alpabeth.
However, images are international and thuis I express my thanks to Steampunker.ru and steal the following marvelous Zeppelin/Airship from their site to feature it on mine: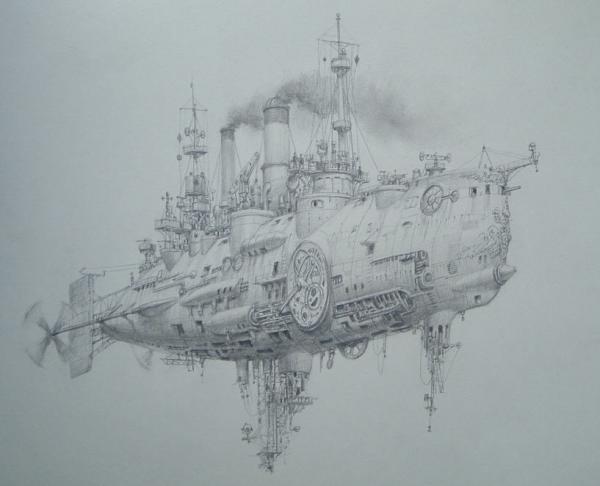 16th May 2010: I have just been informed that the artist behind this marvelous image is Vadim Voitekhovich, please check out his site at http://arts.in.ua/artists/woit/.